In 2010 Lynn C. Miller and Lisa Lenard-Cook founded ABQ Writers Co-op to promote community for New Mexico writers. We offered classes and writing retreats and, in 2011, created a literary journal, bosque. Bosque Press began as the publisher for bosque journal, co-edited by Miller and Lenard-Cook through 2015.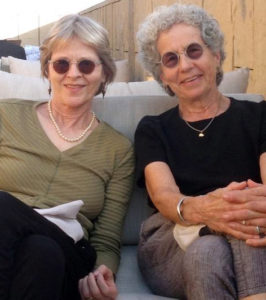 Lynn C. Miller and Lynda Miller are the publishers of Bosque Press, offering bosque, now in its 8th year, varied publishing projects such as ABQ InPrint, an occasional outlet for art and literature, and community for writers, including retreats and community events, and launches for each issue of bosque.
The journal is published annually in November, and each March we hold an international fiction contest. In addition to the contest winners, each issue highlights our bosque discovery, a first-published short story by a new writer or a story by an emerging writer, as well as the recipient of the Editors' Prize for Poetry. While our journal is national and international in scope, we are grounded in the Southwest––our name, bosque, refers to the great cottonwood forests along the Rio Grande River. We are based in Albuquerque, New Mexico.
Our aim as publishers is to offer an outlet for creative writing, art, and photography with a national scope and a southwestern flavor.