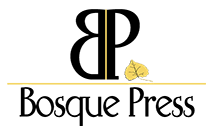 More information: lynn@bosquepress.com
We launched bosque (issue 6) in December 2016!

Upcoming
Thursday, Feb. 16, 2017, Editors Hilda Raz and Lynn C. Miller discussed the intersection of their lives as educators and editors with their writing selves and read from selected works. Corrales Public LIbrary, 34 La Entrada Road, Corrales, NM 87048.
Listen to the podcast of the event here (1 hour).