Lynn Miller, Hilda Raz, and Phyllis Skoy read from their work and talked about women writers who have inspired them at the Corrales Library on March 13 at 6 p.m. during Women's History Month.  Hilda read poetry, Phyllis read from her memoir, and Lynn read fiction. A lively discussion followed!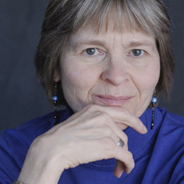 Lynn C. Miller's third novel, The Day After Death, was a 2017 Lambda Award finalist. Prior novels are The Fool's Journey and Death of a Department Chair. She is co-author of Find Your Story, Write Your Memoir and co-editor of Voices Made Flesh: Performing Women's Autobiography. Her story "Words Shimmer" was runner-up to the Editor's Prize in Chautauqua Review in 2016. Lynn has taught writing and performance at the University of Southern California, The Pennsylvania State University, and the University of Texas at Austin where she was professor of theatre and women's studies. She is the editor of the literary journal, bosque, now in its eighth year. www.lynncmiller.com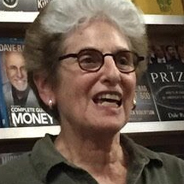 Hilda Raz is editor of the Mary Burritt Christiansen Poetry Series, University of New Mexico Press, and the poetry editor for the literary journal bosque. She is the author of seven books of poetry and a memoir, with Aaron Raz Link, What Becomes You, and editor of five books.  She is editor emerita of Prairie Schooner and founding director of the Prairie Schooner Book Prizes, a member of the Board of Directors, Goucher College MFA in Creative Nonfiction; a past president of AWP; and is Luschei Professor of English and Women's and Gender Studies, emerita, at the University of Nebraska. hilda@abqwriters.com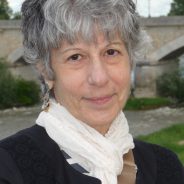 Phyllis M Skoy lives with her husband and Australian cattle dog in Placitas, New Mexico where she settled after living on the Upper West Side of Manhattan for many years. After closing her psychoanalytic practice in 2017, she is devoting her time to writing. Ms. Skoy has published a novel, What Survives (2016) and a family memoir, Myopia, a memoir (2017), both published by IP Books in New York. What Survives was a finalist in the New Mexico/Arizona Book Awards. Ms. Skoy was named the Discovery of the Year (2013) by bosque, a literary journal, for her short story, "Life Before." Ms. Skoy is currently writing a prequel to her first novel, and she hopes to write the sequel as well. Find out more about Phyllis M Skoy at www.phyllismskoy.com.